Ruminants

MIXICALF, a full range of
High digestible Calf milkreplacers

Adapted formulation to specific needs.

Deliveries in big bags and 25 Kg bags

DAIRY PRODUCTS

WPC 35
Delactosed wheypowder
Lactose
Sweet and acid wheypowder
Fatfilled wheypowder
Milkpowder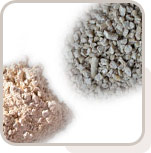 VEGETABLE PROTEINS
Bypass soya
Alfalfa
Pea proteins
Soya protein concentrate
Soya protein isolate
Wheat Gluten
Potatoe Proteins
ADDITIVES
To fight the presence of micotoxins in the cereals and in the bovine feed, we are offering the following micotoxin binders :

- ALUMICO : an economic micotoxin binder based on aluminium silicate
- SIMICO : a large Spectrum micotoxin binder based on clays and yeast
- MICOSEV : a cell yeast based micotoxin binder
- PROSIBIO : micotoxin binder based on clays and yeast
- LIMICO : a liquid micotoxin binder

HERE & THERE is also offering a full line of acidifiers for the animal feed
ENERGY SOURCES
Bypass fat to bring more energy to the cow and to increase the milk production
- Hydrogenated palm oïl
- calcium soap palm oil

Glycerine

Propylene glycol in powder or liquid form

Extruded Linseed as source of polyinsaturated fatty acids. Linseed is also bringing OMEGA 3 in the feed.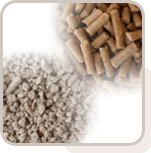 VITAMIN AND MINERAL PREMIXES
According to your own formulation or our standard formulaes.
Premixes for the production of calf milkreplacers, but also minerals for dairy cows.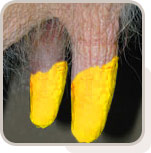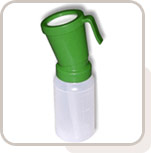 DISINFECTANTS
For building disinfection

For teat disinfection – SKIN NET